Dejoseph's Exclusive Non-Surgical Hair Graphs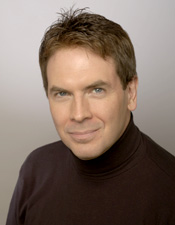 Dejoseph's exclusive, non-surgical grafting is an entirely new concept in hair grafts. It was inspired by the finest Italian hair restoration salons.

Change your style with today's styles. These grafts look incredibly natural. Any style can be achieved, but more importantly, any style will look completely natural.

Want your hair cut short so you can mousse and spike it? Want it parted on the side as seen in men's fashion magazines? How about a cut that looks as good with a hand-made suit or an old leather jacket?

Any of these looks, and more, can be achieved with Dejoseph's non-surgical grafting. Once your hair is cut, its level of naturalness will astound you. If you spike your hair, all you'll see is your own scalp and your hair. If you wear your hair long, it will flow with the wind just like the guy standing next to you with growing hair.

If you chose to wear your hair in a style that is brushed back, you'll find that your hairline will look just the way it did before you started losing your hair.

Let us show you how our many different hair restoration solutions can help create the style that you see for yourself.

Dejoseph Hair Restoration - problem solved.