About Dejoseph Hair Restoration
Dejoseph Hair Restoration is the area's most trusted name in non-surgical hair restoration since 1964.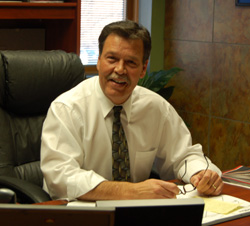 In 1964, we were established by Marty Diguiseppe, my father who was an award winning barber. I took over in 1976, 34 years ago.

In 1980, '81, '82, '83 and '84, I won various honors and awards including the coveted, Clairol Hair Fashion Award.

I am an industry specialist. Because of that and our family's long history, I am hired to give seminars on hair restoration practice, technology and tools, often.

We are recommended by the American Cancer Society and we have helped thousands of men and women solve their hair loss problems. If you need, I hope you give us the opportunity to help you.

Dejoseph Hair Restoration - problem solved.